Every year Park City Locals gather their votes to pick favorite Bar, Restaurant, Coffee Shop, Art Gallery, Best Hotel up to 100 different categories. There are lots of new winners and old that never go out of fashion. Each winner displays there award plaques with pride, so watch for them while walking around town. Today www.ParkCityUtah.com would like to share our very own favorite restaurants with you. You will be swept away with an array of the most wonderful restaurant decors, food presentations, friendliness of the people and tastes. Better yet some restaurants offer Summer Deals: like buy one entry and get 2nd free.
High West Saloon Park City
High West Distillery was founded in 2006 by David Perkins and his wife, Jane. David, a former biochemist, was inspired to open his own distillery after seeing the parallels between the fermentation and distilling process and his own work in biochemistry during a trip to the Maker's Mark Distillery in Loretto, Kentucky. In 2004, David and his family relocated to Park City, Utah to begin their new venture, where they began distilling in 2007. They chose Park City because of David's love of the Old West and Utah's little-known whiskey history.
Restaurant hours: Daily: 11 – 9 p.m,General Store hours:Daily: 11 – 9 p.m.
Saloon Tour Times:Daily: 1 – 2:30 p.m.https://www.highwest.com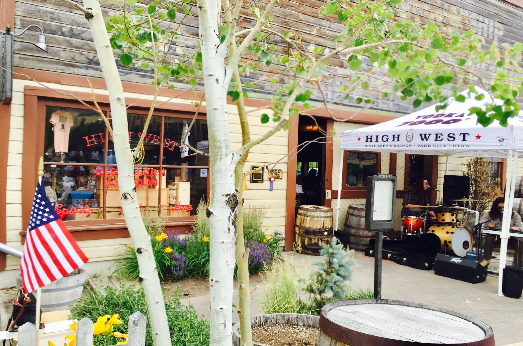 Picture Courtesy: Elena Wilcox
Butcher's
Bring the family and enjoy an elegant evening out. Butcher's features excellent steak, seafood, chops, salad and more. All comfortably price.
Open 4 p.m. to Midnight
Late night menu served after 10 p.m.
http://www.butcherschophouse.com/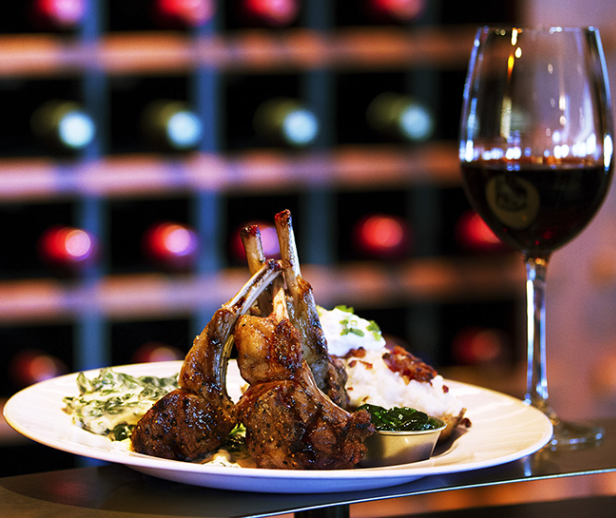 Photo Courtesy: Butcher's Restaurant
Riverhorse on Main
Riverhorse on Main is among an elite list of top restaurants in the nation and is one of the oldest and most distinguished restaurants on park city's historic main street. As a 16 year recipient of the Forbes Travel Guide Four Star Award, Riverhorse on Main is lauded by restaurant critics and the dining public alike as one of North America's top culinary destinations and a Park City culinary gem.
Open nightly from 5 p.m. to close.
https://www.riverhorseparkcity.com/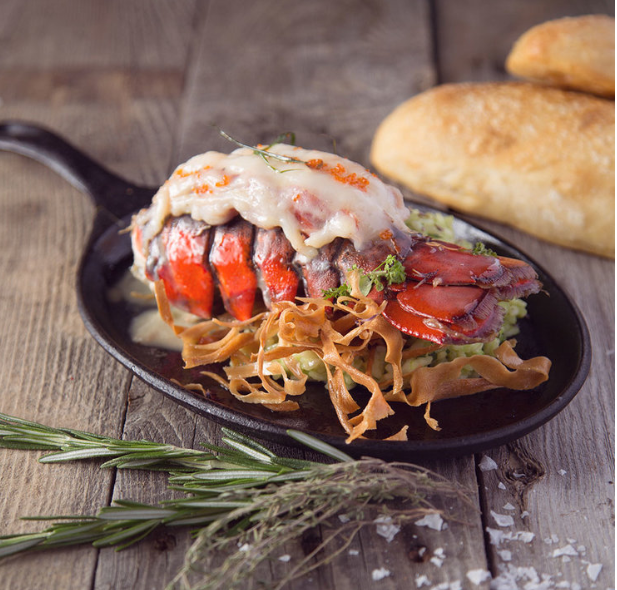 Photo Courtesy: Riverhorse on Main
Grappa – Park City's Best Rustic Italian
Nestled at the top of Historic Main Street, every detail of rustic, Italian country farmhouse gives Grappa a romantic atmosphere, down to the terrazzo tile, rough sawn wooden beams, and grapevine motif. Grappa is known for elegant presentation, attention to detail and fine service.Whether dining on our patios in the warmer months, or enjoying the rustic interior with glass walls, the extraordinary view of Main Street can't be missed.
Open daily from 5 p.m.
http://www.grapparestaurant.com/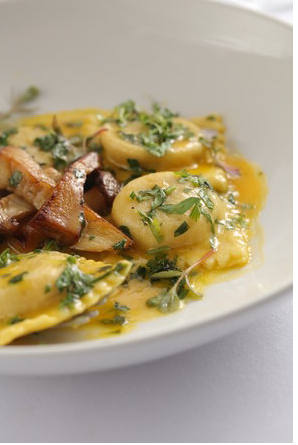 Photo courtesy: Grappa Park City
Chimayo Distinctive South Western
Step through the door, and you'll think you've stepped across the border. Festive lighting, wrought iron detail, Southwestern throw pillows in each booth and an authentic Mexican tile floor create this fabulous ambiance.
Open: Tuesday/Thursday 5 – 9 p.m. Friday/Saturday 5 – 10 p.m.
http://www.chimayorestaurant.com/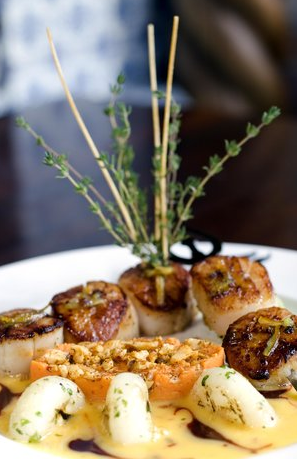 Photo Courtesy: Chimayo Restaurant
St. Regis J&R and Bar
A comfortable yet elegant hideaway – signature Jean-Georges sophistication realized far from home. J&G Grill combines a curated selection of Jean-Georges' greatest appetizers, side dishes and accompaniments from his portfolio of domestic and international restaurants around the world with the highest quality meats and freshest local fish available in the market. Simply grilled preparations accompanied by bold condiments anchor the J&G Grill dining experience at The St. Regis Deer Valley. Seamless service, intriguing wines, brews and specialty cocktails complement it all.
http://www.stregisdeervalley.com/park-city-restaurants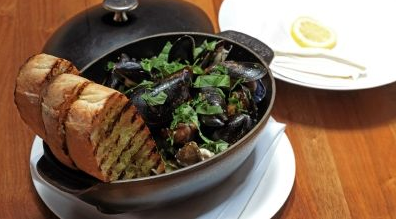 Photo courtesy: St. Regis Bar
Mustang
The secret is out! The new era of The Mustang is here. Come see why everyone is raving about The Mustang! Voted in the top 10 restaurants in Utah! Owner and Park City local Dustin Stein has been a leader in the hospitality industry for over 20 years. At Mustang our goal is to create an extraordinary dining experience. From the moment you walk in the door and are welcomed by our friendly staff, to your first heavenly bite, you will see what sets us above the rest.
Daily hours: 5 – 10 p.m.
Will re-open for Summer Season June 15, 2018
http://www.mustangparkcity.com/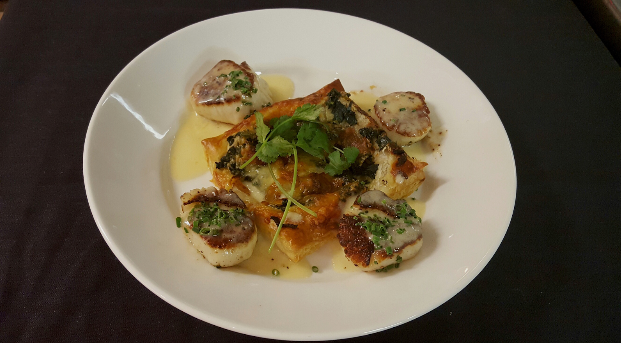 Photo courtesy: Mustang Restaurant
Yuki Yama Sushi
Located in the heart of Old Town on Main Street in Park City, UT, Yuki Yama offers the freshest seasonal fish flown in from both the East and West Coast. Yuki Yama's menu consists of traditional Japanese sushi, sashimi, maki and noodle dishes.
Hours: Sunday – Thursday 5 – 9:30 p.m., Friday – Saturday  5 – 10 p.m.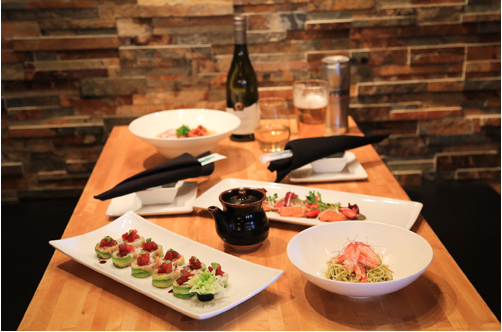 Photo Courtesy: Yuki Yama Sushi.