On June 15 Deer Valley opens for Summer Operations. Enjoy Deer Valley Resort's 2018 summer season daily from June 15 through September 3, then weekends only through September 16, 2018, weather and conditions permitting.
There might be still snow on Empire, highest peak, but everywhere is very green and colorful.  Another beautiful and exciting season in Deer Valley, Park City, Utah.
It is an ideal place to spend time this summer with lift-served mountain biking, hiking and scenic chairlift rides, outdoor dining, Summer Adventure Camp for children and concerts in the Snow Park Outdoor Amphitheater. Deer Valley offers an all-inclusive operation with mountain bike rentals and instruction as well as guided biking, hiking tours and the Twilight Ride Series.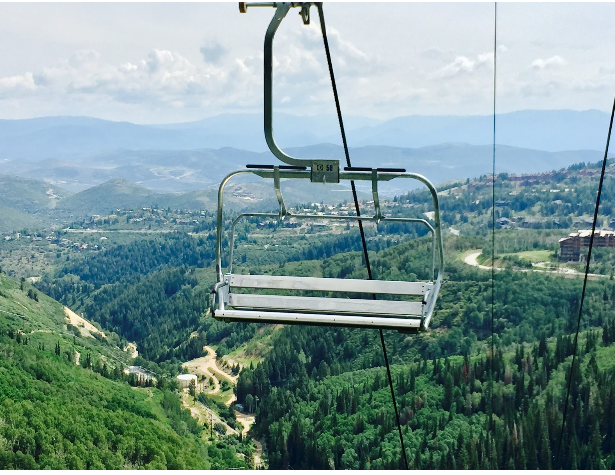 Photo courtesy: Elena Wilcox
Mountain Activities
Lift – Served Biking, Hiking and Scenic Rides offered from the Silver Lake Express chairlift at Snow Park, the mid-mountain Sterling Express chairlift and the Ruby Express at Empire Canyon. The chairlifts operate from 10 a.m. to 5 p.m. The last round – trip ride leaves at 4:30 p.m.
Deer Valley Resort offers an exceptional line of high quality, full suspension bikes for rent.  Bike rental available at Snow Park Lodge, mid-mountain Silver Lake Lodge and the Empire Yurt at Empire Canyon Lodge. Also some accessories needed for the ride are available for purchase. For detail and pricing, please, visit www.deervalley.com/bikerental.com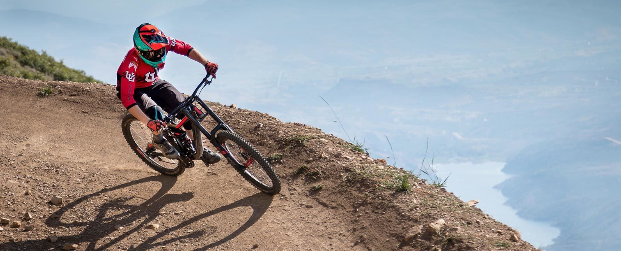 Photo courtesy: SkiUtah.com
Summer Adventure Camp
It is based out of the Snow Park Lodge. Summer Adventure Camp for children ages 2 months to 12 years takes place on weekdays beginning June 11 through August 22, 2018. Camp will be closed on July 4 and 24. Camp hours are 8 a.m. to 5:30 p.m. for full days and 8 a.m. to 12:30 p.m. for half days.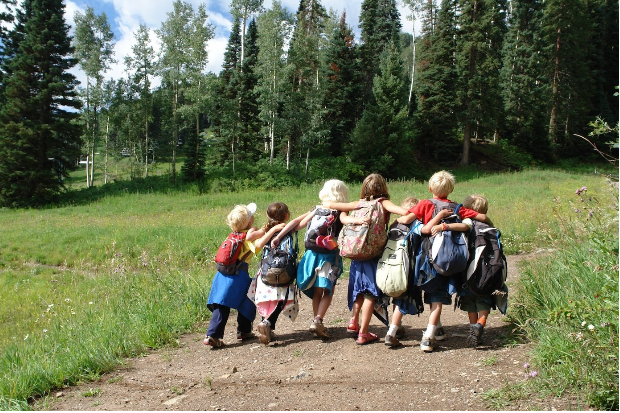 Photo courtesy: Summer Camp Kids
Guided Historical Hikes
Guided hikes scheduled on June 10, July 8, August 12, September 9 and October 14, 2018 (weather and conditions permitting). The hikes last about 3 hours, cover moderately strenuous terrain and typically less than six miles long and highlight the area's mining history. Reservations are required and $10 fee applies. You can call at 435-645-6648 to make a reservation.

Photo courtesy: Park City, Utah
Standup Paddle Boarding
Deer Valley offers classes, board rentals, lessons, demos, group parties, events, and sales at Pebble Beach Deer Valley. Summer operations start in June, daily from
10  a.m. to 5 p.m., through the end of August. Please, visit www.parkcitysup.com
Photo courtesy: Elena Wilcox
Horseback Riding
Enjoy guided horseback rides on beautiful mountain trails with spectacular views. Horseback rides available for individuals and/or large groups. Boulder Mountain Ranch has gentle, sure-footed trail horses suitable for beginners to advanced riders. Please, visit www.bouermountainranch.com for more information.

Photo courtesy: Park City Utah